SPECIAL OFFERS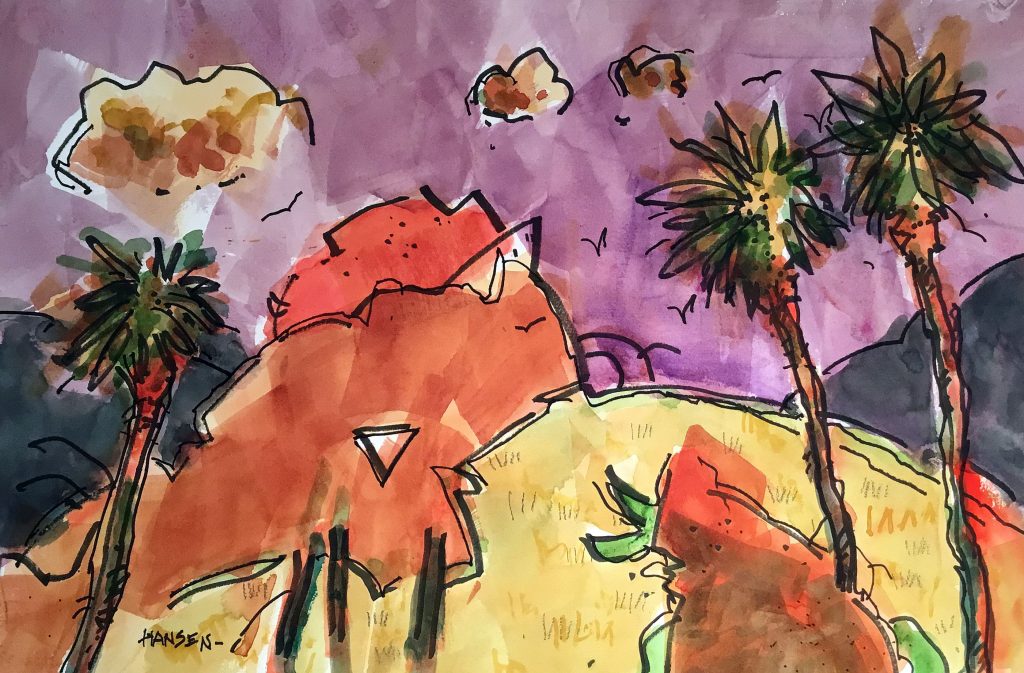 Title: Two Triads, 15 x 22, original watercolor by Woody Hansen
$50 PRICE DROP 
EVERY SATURDAY!
BUY IT FIRST, OR LOOSE IT
SAT: 04/15/23, BUY IT FOR $250!
SAT: 04/22/23, BUY IT FOR $200!
SAT: 04/29/23, BUY IT FOR $150!
SAT: 05/06/23, BUY IT FOR $100!
SAT: 05/13/23, BUY IT FOR $50
SAT: 05/20/23, NEW PAINTING.
---
Please use the CONTACT FORM to initiate  and discuss purchase,  payment, and delivery options
On SATURDAY of each week, the purchase price of this painting will be reduced by $50, until it is sold
How low will the price go? Who knows? It could be sold at anytime. If you snooze, you might loose.
This opportunity is especially for those who think they can't afford original art.
Be the first to take advantage of  this  special offer. This painting is not a print.
Own an original, one of a kind, watercolor painting at a fantastically  low price.
Please use the CONTACT FORM to initiate  and discuss payment and delivery options

SPECIAL OFFER #2
HANSEN HALLMARK
(BIRDIN FLIGHT)

$25.00
FREE SHIPPING
This is a 17″ x 24″ reproduction of the original, Woody Hansen watercolor painting. It is printed on 140 pound, acid-free, museum-quality paper
This work is a LIMITED EDITION of two hundred numbered impressions. Each work is personally hand signed and numbered by the artist.
• The printing process makes all works in this limited edition exactly the same.  Each is issued in random order.
• Your beautiful Hansen Hallmark arrives carefully rolled and protected in a sturdy mailing tube, is ready to frame, and includes a CERTIFICATE of AUTHENTICITY.
• Makes a perfect gift!
• See an image detail of the certificate here.•
Please allow 7 to 10 days for delivery.
RETURN GUARANTEE: If for any reason you are not completely satisfied with your purchase, just return it within two weeks from the date of receipt for a refund of the total purchase price.  Unless damaged in transit, the return must be received in the condition in which it was originally sent. Any return must be sent to Woody Hansen, 8344 Citadel Way, Sacramento, CA. 95826
QUESTIONS? E-mail: watercolors@woodyhansen.com
PRICES SUBJECT TO CHANGE WITHOUT NOTICE